Joined

Sep 7, 2014
Messages

1,185
Location
Mrs. George and I returned to New Orleans last week. Getting to be old and feeble, she we find that limiting our activities to a couple of things per day makes it more relaxing and pleasurable. There's no pressure to "see and do everything" so we take it easy in The Big Easy.
We were in the Metropolitan Lounge at Chicago Union Station waiting to board The City of New Orleans (8PM departure). We arrived at about 6:30 and we were enjoying the complimentary fruit, sodas, cheese and other snacks. The lounge is only for first-class (sleeper) passengers. The hoi-palloi sit on plastic seats in the cattle pen coach waiting room. About 15 feet away from us, was an older lady, watching something on her phone/tablet. At first I thought she was talking to someone on the phone, then I realized that she was having a conversation with whatever streaming thing she was watching.
After about 15 minutes, she unbuttoned her blouse, revealing a white tank-top underneath. THen, to the surprise of everyone in the lounge, she took off the tank top. She was naked from the waist up. If that weren't weird enough, she got up and started walking around the lounge, topless, with her arms crossed in front of her, barely covering her breasts. Everyone in the lounge, of course got really uncomfortable, looking down into their books/phones. I pulled out my phone and snapped a couple of photos and went to talk to the lounge attendant, who was at his desk in a separate part of the lounge.
"Nah, that can't be," he said. "I kid you not, I told him, and showed him the photos, and pointed to her as she approached the desk. He told me to wait there, and called security. When he returned, I went back to my spot in the lounge, to find that she had returned to her seat, and had taken off her pants, revealing a set of long-john-like underwear. She was still naked from the waist up.
Security arrived and asked to see my photos, and as we boarded the train, they were still talking to her.
We departed on time, at 8:05. We skipped dinner on the train, having eaten before we got to Union Station. We had our attendant make up our room at about 9, and we settled in for the night.
Since The City of New Orleans has the sleeper cars close to the locomotive, the near-constant horn as it passes grade crossings gets to be a bit of an annoyance, so I've invested in some earplugs that mitigate that. Mrs. George likes to sleep with the drapes in the bedroom open, so I also wear a sleep mask, so I don't see the outside lights.
I awoke at about 6 AM, in Memphis and snapped a shot of what was outside: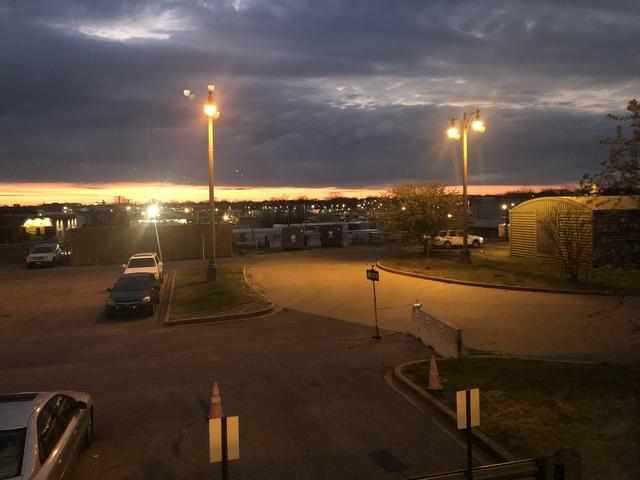 It's no surprise that the train goes through some of the most scenic parts of the country, and Yazoo City, Mississippi is no exception: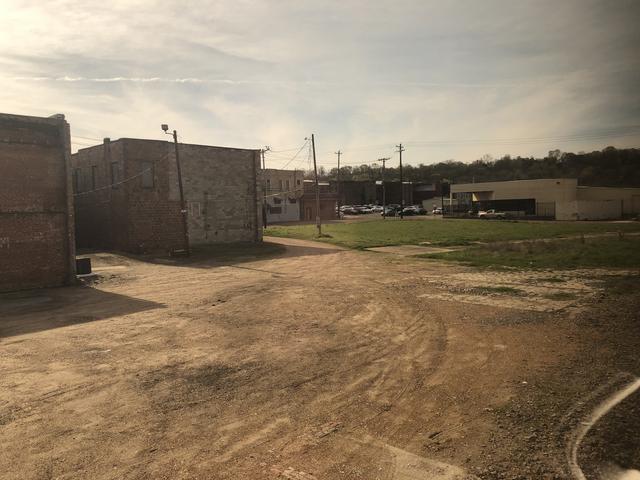 A few days before departureI was notified that the Army Corps of Engineers had opened a spillway near Lake Ponchartrain, and that the tracks along they way might be flooded. Although the damage was far south of us, the logistics of turning trains around required that we de-train in Jackson Mississippi, and take a 3 hour bus ride to New Orleans. The bus was...horrible. It was crowded, there was no place to move, and we felt like we were in coach on a crappy airline.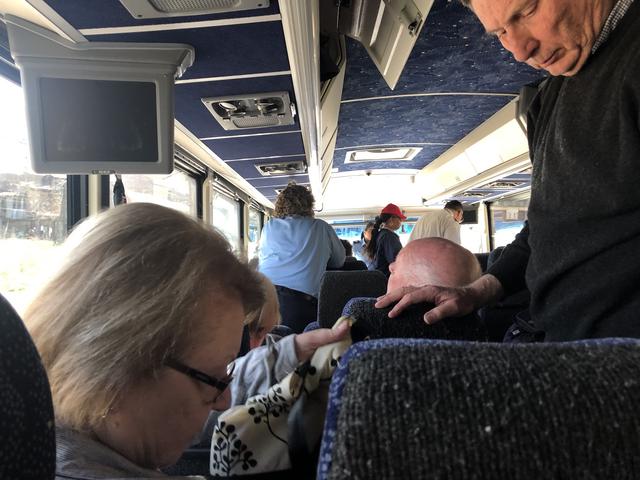 Despite the discomfort, we arrived in New Orleans pretty much on time. The bus ride was non-stop from Jackson MS to NOLA (about 3 hours). We caught a cab at the Amtrak station and took a ride to our hotel.
Last edited: